Animation is a successful career option after 12th? Graphic Designing
4 min read
Animation is one of the most lucrative courses these days and also you get attractive salaries by doing animation. The main thing is that you join animation courses after 12th with any stream like science, commerce and Arts. In Today World, Animation is a successful career option after 12th? for the students because from office to films everywhere there is a huge demand for good and skills animators. You can do Graphic Designing, Web Designing, Interior Designing, 3D-Max, Game Engine and Maya.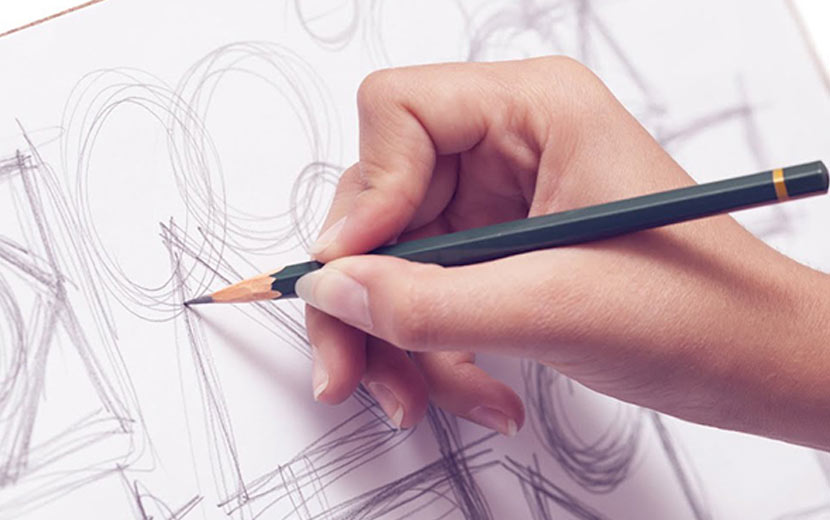 Graphic Designing course
Animation Opens many career option for the students. By doing Animation courses, you can enroll yourself in many fields. But for this, diploma in Animation is mandatory. If you want to take up animation as your career path, you can also choose a different fields of animation.
Graphic Designing:- By doing this, you can make brochure, pamphlet, visiting cards, flex designing and Box Designing. In 3 Months, you become a Graphic Designer and get handsome salary.
Web Designing course
Web Designing : By doing this, you can make websites. Now a days every one have its own website without website no one run his/her business smoothly because we get all details of the business in the website. So it is the most demanding course in today world. In 3 Months you become a web designer and explore the world.
3D's-Max course
3D's-Max:- It is a professional computer graphic program for making 3D games, Models and images. 3D is used for character modelling, Texturing and Animation as well as for rendering photorealistic images of objects. It is used by architects, designers, Civil Engineers and visualizations specialist. The duration of 3D's-Max is 3 Months.
Job Opportunities in Animation are increasing at a rapid pace has the entertainment and gaming industries is in its development stages. Today animation movies have high demand and to make it a reality. The film and advertising agencies needs the help of animators so that automatically jobs are being created you can learn all these things by doing Graphic Designing course. The animation industry is expected to grow at a pace faster then the IT Industry because no business can run without animation. Animation gives the oxygen to business. Animation as the career option in a field were you can fulfill your dream, fills satisfied and very happy from your work.
The salary of a junior animator is Rs 15,000/- per month. And with 2 to 5 years experience they can earn Rs 45000/- per month. Today Animation have a white scope in the market, It is an apt field that terns your imagination into a reality. As we all know that in today world the employment of multimedia artists and animators grow more than 4% from all occupations. It is a multi-talented industry who generated more employment score, career opportunities and offers for the students. Work opportunities for professionals like graphic designers, multimedia developers, Character Designer, 3D Modelers, Game Developer and Animators arising day by day.
If you are creative and skillful you can use your these qualities in such a way that you will make a more money. Now a days, demand for animation increased rapidly. Animation field is always bright. Every field and every industry wish to integrate the touch of animation into their products. Not only youngsters but also an adults peoples can learn animation courses and earn from their homes. As we see that the retired person have more curiosity to learn animation because it is very creative and skillful course they fells so comfortable for doing this. The animation industry is on the path of expansion and ready to experience a period of boom.
The best way to pursue a career in animation is by getting a diploma in animation and the duration of this course is of 1 year to 2 years. There are no special subjects that are needed to be studied with animation only the aptitude in sketching, drawing and deep interest in computers is always considered essential to gain entry into the animation industry also an understanding of human, bird and animal expressions and movement is very important part of animation has it will help you express the characters you create in the most appropriate way. Passions, hard work and dedication towards your work are most for this job. Animation is a multitasking job so far that you need to work has a team.
Therefore you need to have a good communication skills. Animation has got a good hold over movies, television and advertising industry due to the special effects. Animation gives interest whatever you do in your work. Children watch cartoons with lot of interests and they came to know what is good or bad for them because the things which we taught to our children it does not create that interest which the cartoons does. From all the above discussion we came to know that how the animation changes our life so far? We can't imagine to run our business, to earn high and to get a better opportunities without animations. Animators are in a huge demand.
We can learn Graphic Designing, Interior Designing, Web Designing, 3D Max, Maya and After Effect to make our future bright. After completing 12th it is the most appropriate career course for the students because you can join this course from any stream either it is science, commerce or arts. Animation opens doors in various fields so, it is very correct to say that it is the multitasking job.